1) For Express PayPal Check-Out, simply click "PAYPAL";
*Be advised you will not be able to use any of your Store Credit or Rewards Points using this method.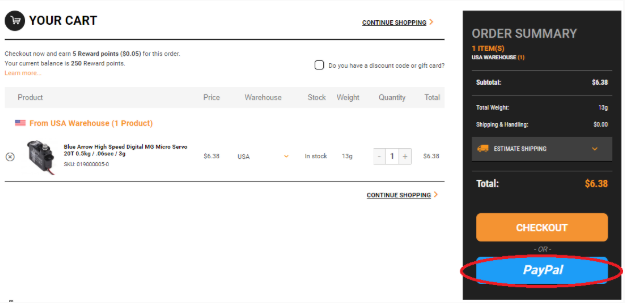 2) Select your BILLING address and click CONTINUE;
**Be advised that the selected BILLING address will also be your SHIPPING address. Shipping address entered into PayPal will NOT import into HobbyKing system.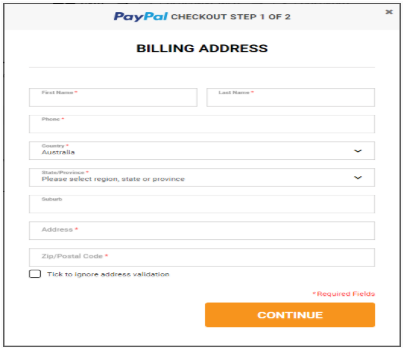 3) Select your Shipping method address and click CONTINUE;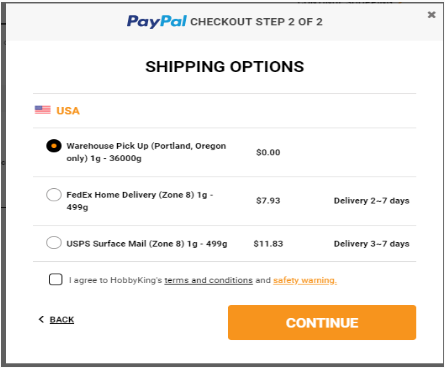 4) Key in your Paypal payment information;
*Once payment is settled, your order number will appear and you will receive a payment confirmation email with your order number.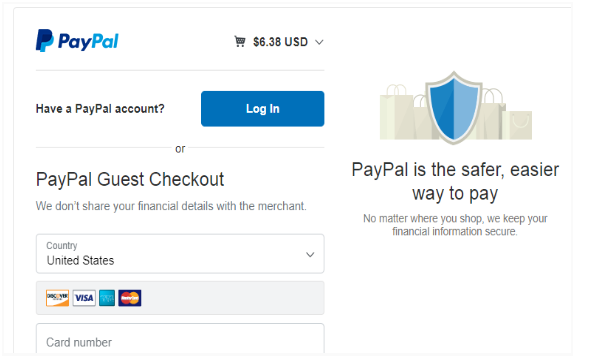 ** If you need further assistance, click HERE to CONTACT US.