Ordering from HobbyKing.com allows you to purchase items from our regional warehouses. Click HERE to find out which warehouse location is serviceable to your country. This article below describes the scope of Completing Shopping Cart.
- Add/ remove an item
- Amend quantity and select warehouse for items
- Apply discount code
To add items to your cart, you need to:
1) Log in to your account;
2) Select items from the categories or you may search your desired items in the search box;

3) click ADD TO CART Icon is shown below;

3.1 You may click PRODUCT NAME to see the full picture, product features, and specifications. In here, it can be added to the cart by clicking ADD TO CART;

Once ADD TO CART button is clicked, the item will be added to cart;
4) To completely view the cart, click "Go to Cart Page".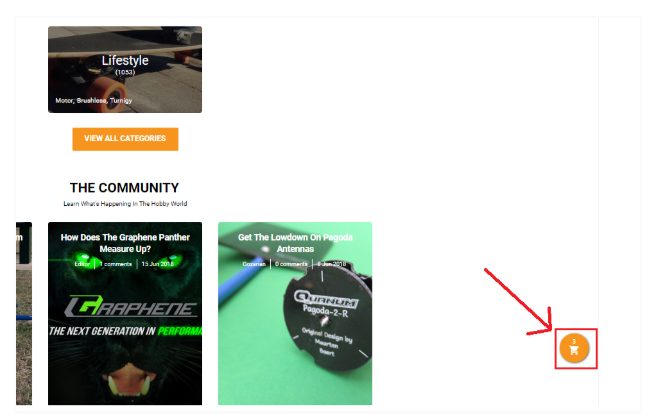 4.1) To change the delivery Warehouse, click in the warehouse column to select the available warehouse in the dropdown;

4.2) To adjust the quantity, click the - and + sign.

4.3 To remove the item from the shopping cart, click.
5) Click CONTINUE SHOPPING to continue shopping (OPTIONAL);

6) Tick the

to apply DISCOUNT CODE or GIFT CARD if available;

7) Select how you would like to check out below:
- Click HERE to CHECKOUT WITH PAYPAL EXPRESS.
- Click HERE to CHECKOUT (CAN USE STORE CREDIT / REWARDS POINTS).
**If you need further assistance, click HERE to CONTACT US.