Please fill in the RMA Form under the order with a missing part. You need to complete this form for recording purposes but it does not necessarily mean you will return the item to us. Click HERE for the instruction on how to complete the RMA form
Our warranty team will update your RMA status shortly for possible solution.
 * Never accept a parcel that is crushed, damaged, or has been left open (possibly allowing the contents to fall out).
If you identified that there is a missing item in your parcel, you will need to include a photo of the full postage slip (must show weight on slip): 
Note: You need to show all information in the postage slip.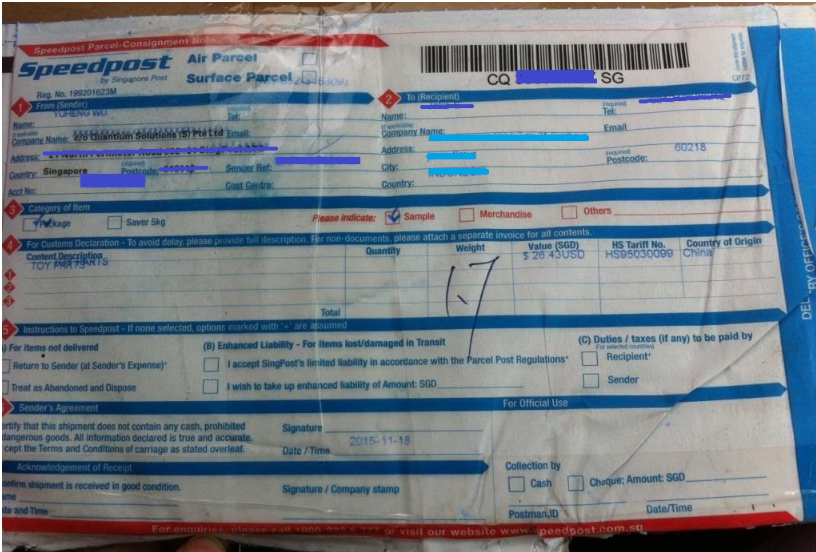 You may refer to the following links for further details: