To cancel or remove the backorder item(s):

1. click "CANCEL BACKORDER ITEMS";

2. Click the "CANCEL ITEM" button opposite to the item description that is shown as backorder;

3. Confirm the cancellation request by clicking the "OK" button in the pop-up confirmation box;

*3.1. After confirming, a pop-up green text will appear to confirm the item has been cancelled:



*3.2. After this, you will see that the CANCEL ITEM button disappears from the cancelled item row, this means that the backorder item is cancelled.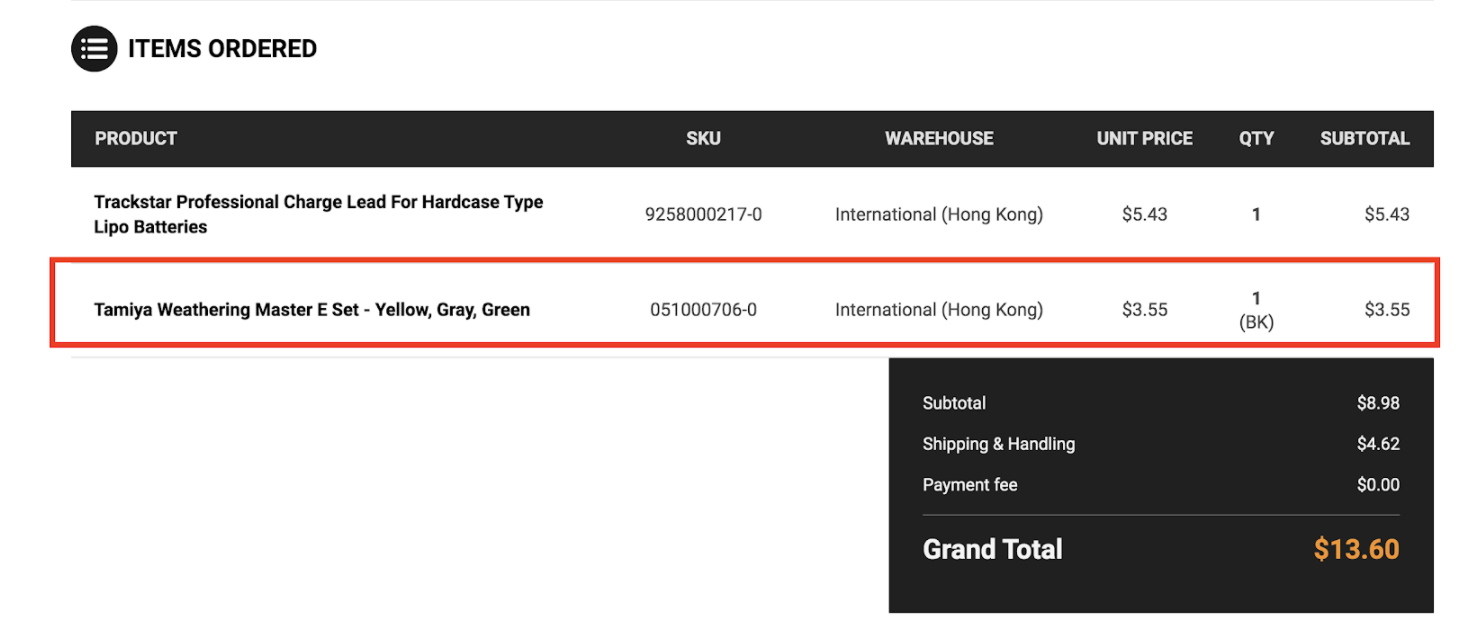 *3.3. In your log in account, the cost of the cancelled item will be reflected in the Store Credit Balance History:

To cancel an entire order that only contains a backorder item(s) or out-of-stock item(s), click this guide - HOW TO CANCEL AN ORDER THAT CONTAINS ONLY A BACKORDER ITEM?