Step 1: Fill in the required information:
Note: The captured information will be kept confidential.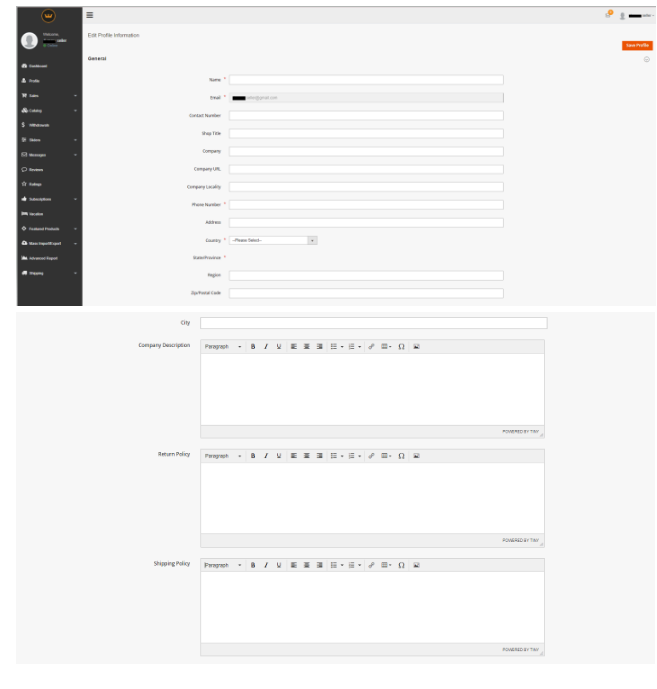 Step 2: Add your Company Banner and Company Logo
Note: Size on company banner should be 1240x400 and company logo 200x200.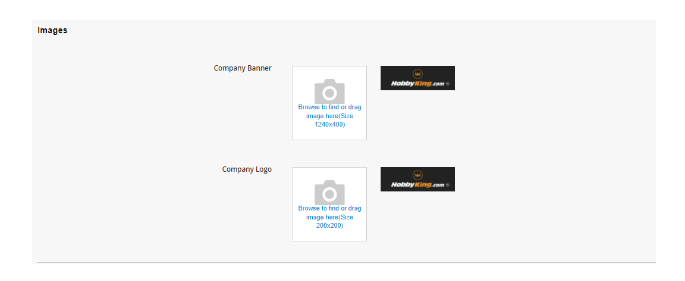 Step 3: Add your social and professional networking accounts, if applicable.

Step 4: Select your preferred identification to verify your Seller Account and attach the file.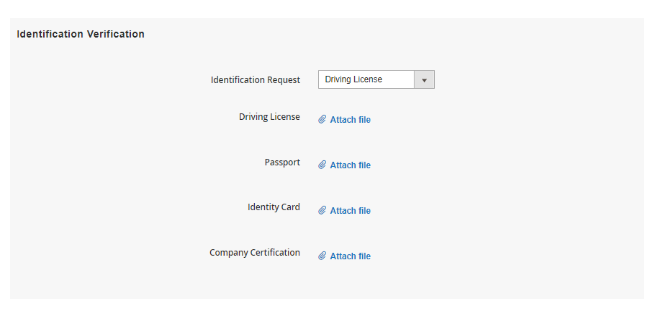 Step 5: Scroll up and click "Save Profile".