Once you have placed an order with us, our system will remember your Shipping Information when you log in as a Hobbyking Member. You may also choose to change your Shipping Information.
To Checkout as a returning customer, follow the following steps:
1) Log in to your account;
2) Search for your desired products by going through the CATEGORIES or SEARCH box;

3) Click the product name to see the descriptions and specifications and then "Add to Cart" icon.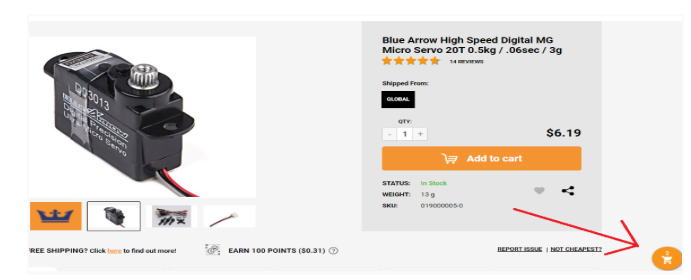 4)
- Click HERE to Checkout with PayPal.
- Click HERE to Normal Checkout.
** If you need further assistance, click HERE to CONTACT US.