If you have store credit in your account, you may directly select Store Credit at the checkout page to pay for your order. (See image below)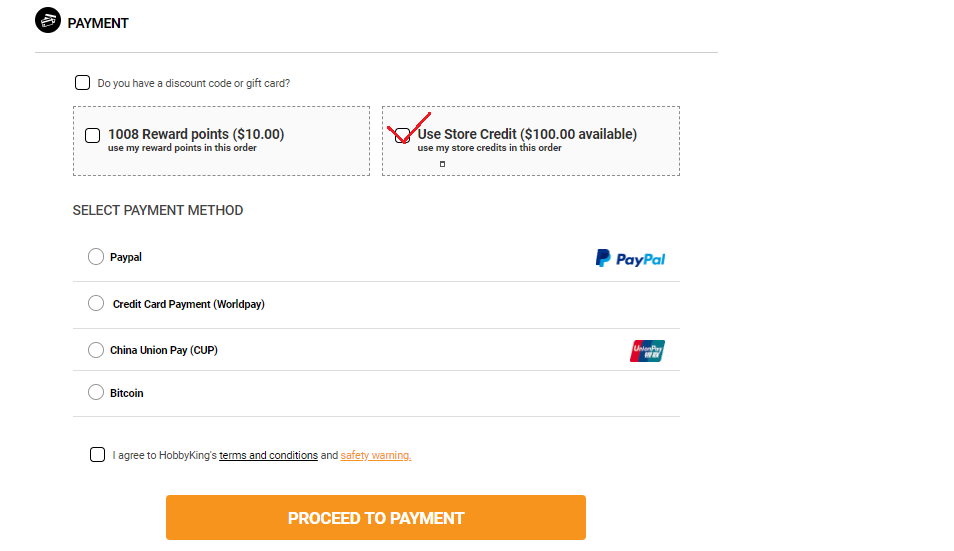 If your Store credit is not sufficient to cover the cost of your order, you can also use your available Rewards Points. You can also select Paypal or Credit Card as payment options.
** If you need further assistance, click HERE to CONTACT US.