1) Search for your desired products by going through the CATEGORIES or SEARCH box;
Checking out as a Guest Customer does not require you to log-in to your account. To checkout as a Guest customer, follow the steps below:

2) Click the product name to see the descriptions and specifications and then "Add to Cart" icon.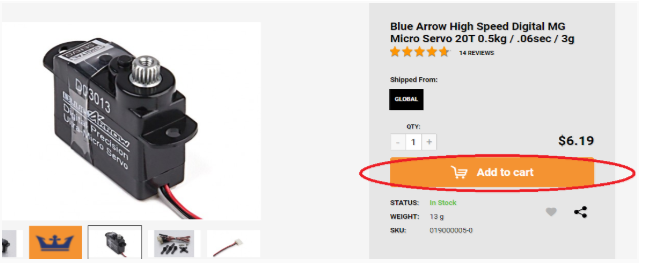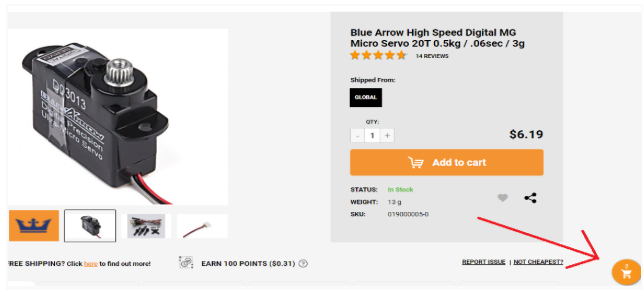 3) Click CHECKOUT WITH PAYPAL;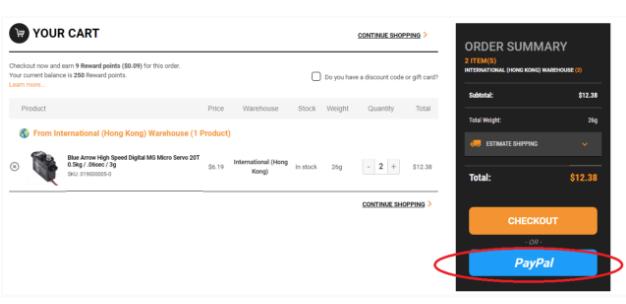 4) Key in your SHIPPING INFORMATION;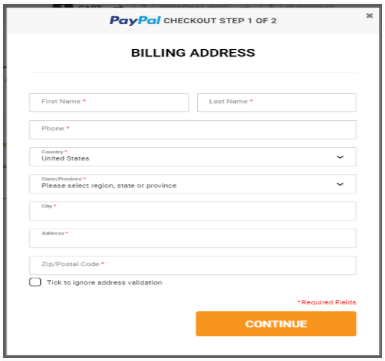 5) Select a SHIPPING METHOD;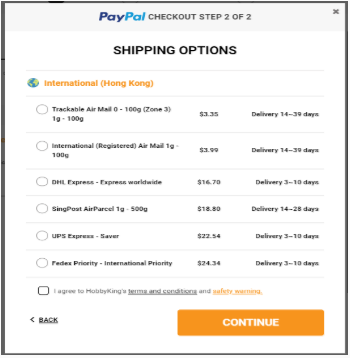 6) Agree to the Terms and Conditions;

7) Checkout with PayPal;
*Once payment is confirmed, your order number will appear, and you will receive a payment confirmation together with your order number via email.
*Your Shipping Information will auto-create a HobbyKing account for you. You may check your email for the account confirmation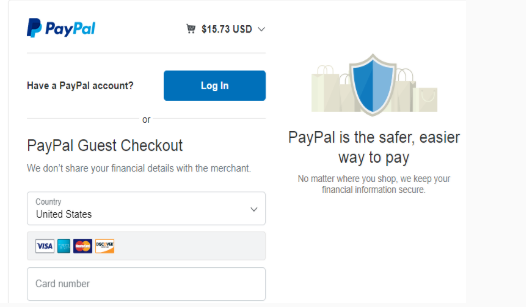 ** If you need further assistance, click HERE to CONTACT US.