Each year millions on hectares of forest are destroyed to manufacturer paper products and this is one way that we reduce our impact on the environment. Join us in moving towards a paperless future.  
Product manuals are located on the 'Upload Files' tab of the product listing and please follow below steps to download the product manual.
How to download product manual for an item?
Click the 'Upload Files' tab on the bottom of Product Information Page.

Click "Download"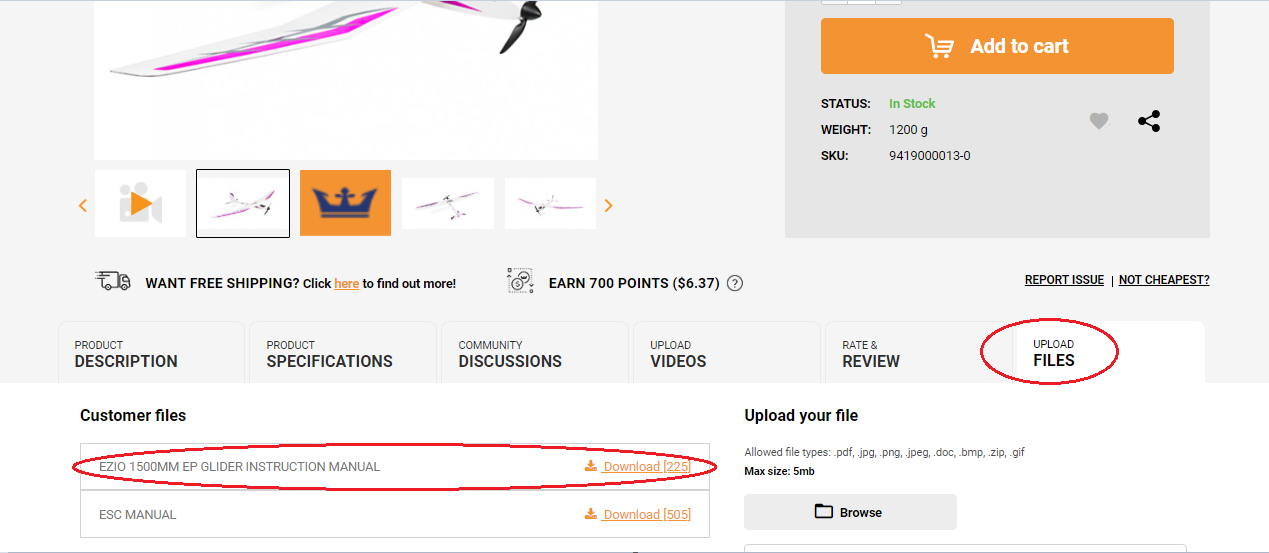 Please feel free to contact us if you need further assistance.
1. Click here for Live Chat for fast 24-hour customer service.
2. Click here to send an email to our Product Specialist agents.