There are 2 ways to find your tracking number: 
1)  E-mail - the shipping notification e-mail we sent to your registered email address contains your tracking number; 
2) HobbyKing Log-in Account - the shipping number is found under "MY ORDERS" section in your account;
More details below: 
1) EMAIL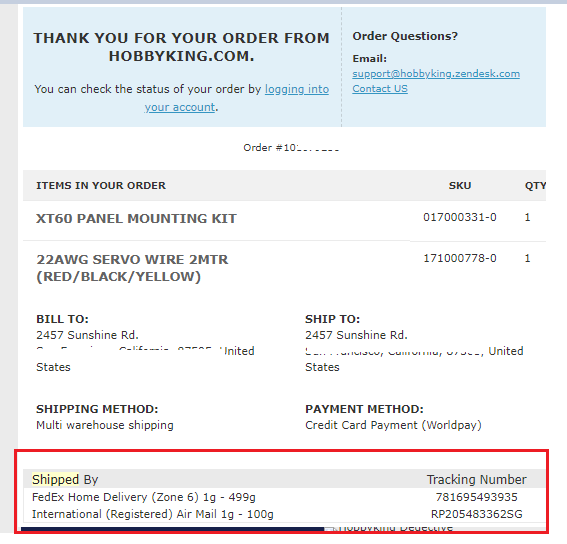 Furthermore, you can review your shipment progress  through your "ORDERS" with following steps:
2. HOBBYKING LOG-IN ACCOUNT
1. Go to "My Orders"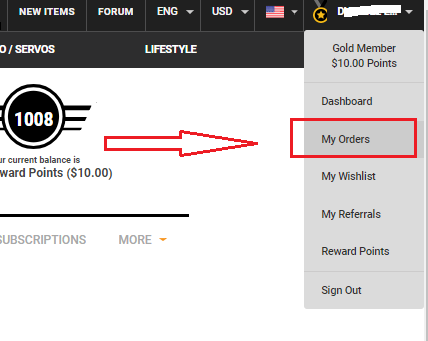 2. Click "Track Order" on the completed or shipped parcel. 

3. Instant courier tracking site pop up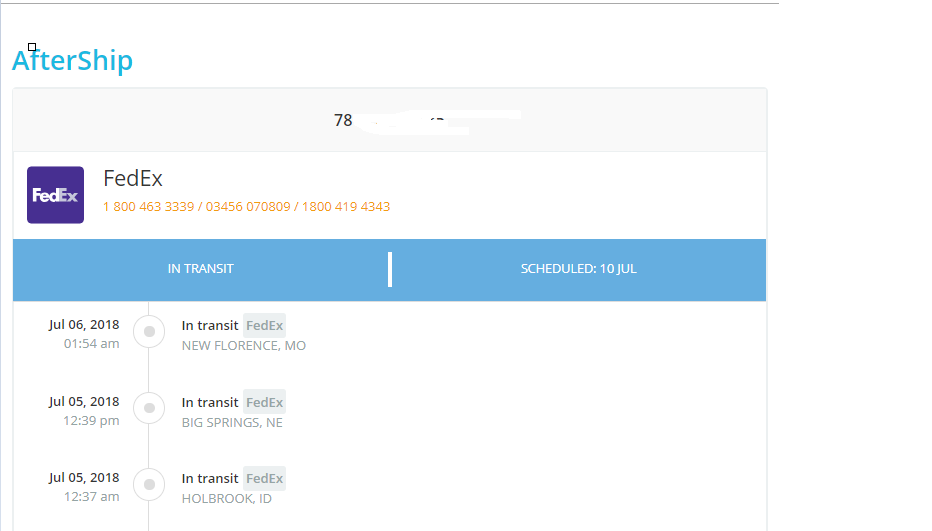 For information on Shipping Methods and Transit times for each courier, please see our Shipping Table.