Here are the step by step instructions to open an RMA claim:
*Make sure that the items you purchased are still under warranty period, click here to confirm -- What Is The Warranty Period Of My Items?
Log in to your account;

Drag your mouse pointer over your registered name as shown on the image below: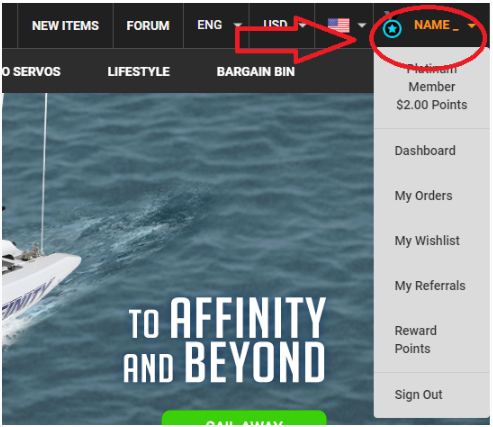 3. Click My Orders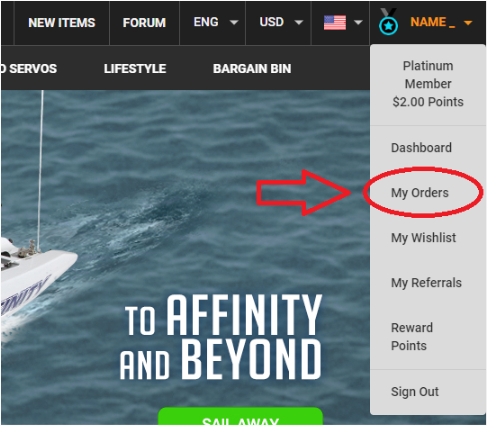 4. Click SUBMIT A CLAIM

5. Read the Warranty Policy then click CONTINUE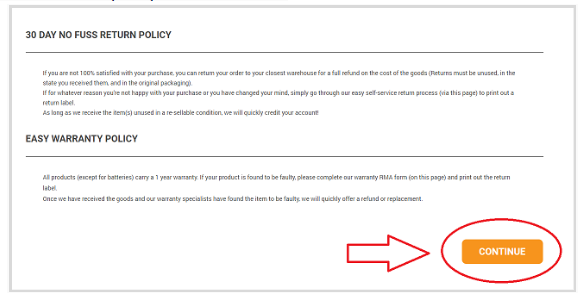 6. Select the Claim Type from drop-down menu then click OK.
No Fuss Returns:
Item not what was expected to be/ Item ordered by mistake.

This must be done within 30 days of the purchase.

The product/ item MUST be in new condition with original packaging and ALL accessories included.
Warranty Claim:
Wrong Items received - Any wrong shipment shipped item not the same as ordered.

Missing Item(s) / Part(s).

Faulty/ Broken Items - Product broke, Functional failure, compatibility issue or cosmetic issue, etc.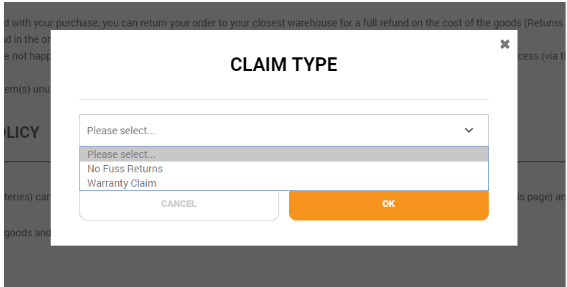 7. Select the Type of Claim, and tick the boxes listed to confirm that you agree.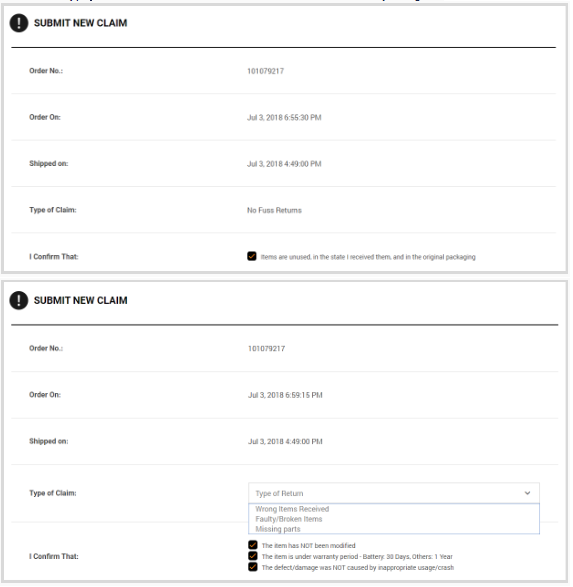 8. Fill out the required item information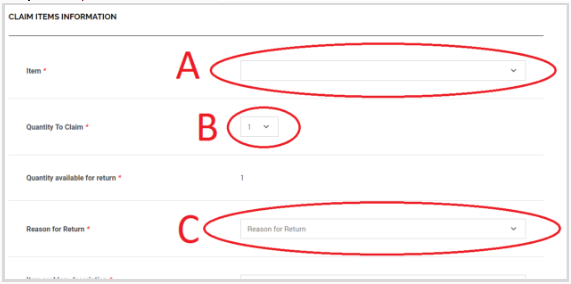 9. You must include a description of the problem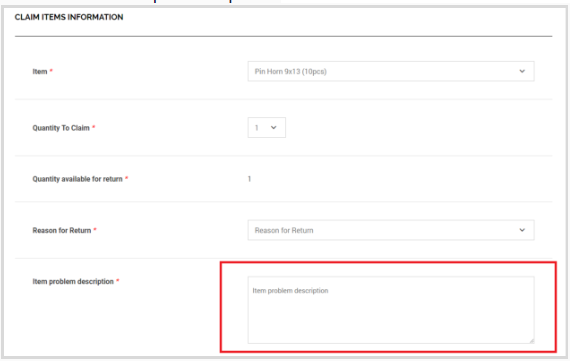 10. Select your preferred compensation for when the claim is deemed Valid or Invalid. (Although choices may include wording for "returned" items, not all claims will require items to be returned. Please select according to the preference of credit, refund, replacement, etc..)

11. Click ​Browse to upload photos for RMA claim. If video is available, paste the link in the video box.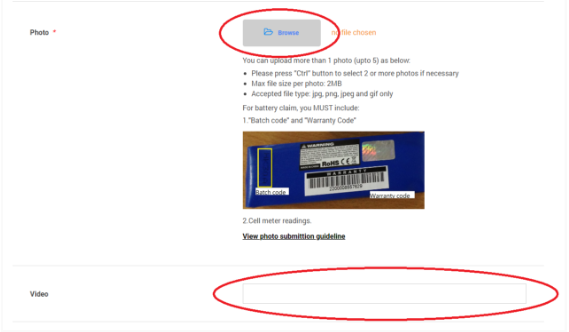 12. Select the item condition. Tick the box ​to confirm all information you provided is correct. Then click SUBMIT
For No Fuss Returns
After clicking the Submit button, return shipping instructions will appear. Click Print Return Label and send the warranty items to the location provided.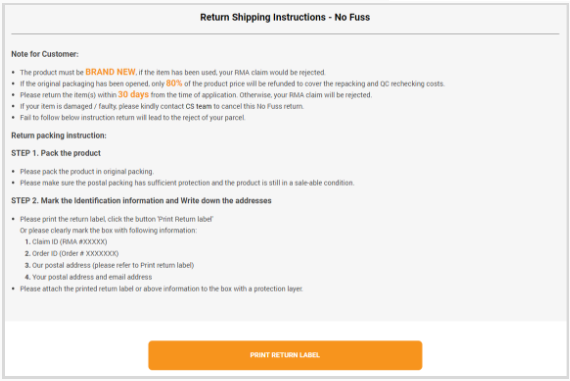 13. Click ​YES, I CONFIRM THE ITEMS to submit your RMA claim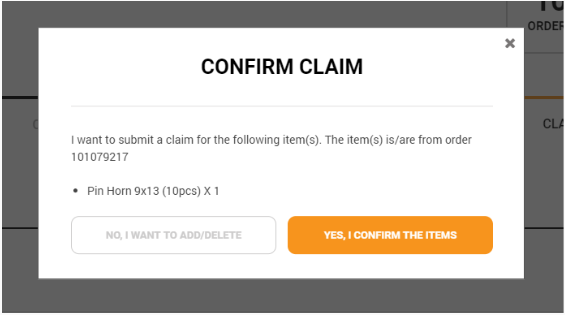 14. If the RMA claim is submitted successfully, a note will appear at the top of the screen:

15. To check the status of the RMA claim, click CLAIMS from your Account Dashboard.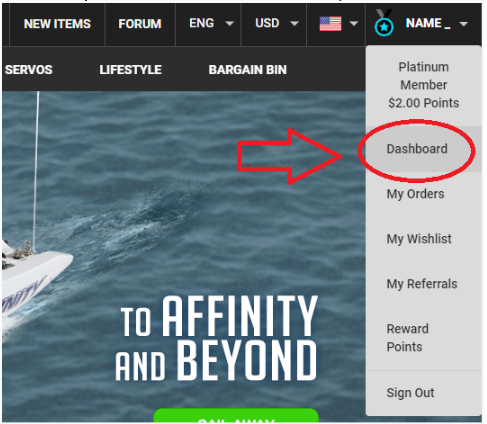 ** If you need further assistance, click HERE to CONTACT US.