I was informed there are BO (Backorder) item/s in my order. What should I do?
If you have received the email notification of the Backorder / unavailable items in your order, that means the items were deemed out of stock while the warehouse was picking up the order;
You have the following options to respond to backorder items:
Cancel backorder items: This will remove the backorder (BO) items and ship the remaining available
products out to you. Please follow this guide on HOW TO CANCEL A Backorder (BO) ITEM OR OUT
OF STOCK ITEMS?
● Cancel the entire order: You may contact us to cancel the entire order for immediate store credit
or a money refund (5-7 days). If the order contains only a BO (Backorder) item, you may cancel the
order in your account by following this guide - HOW TO CANCEL AN ORDER THAT CONTAINS ONLY
A Backorder (BO) ITEM?
● You can choose to wait for the Backorder (BO) item to restock, No items will be picked or sent until the BO
item is available. Be advised that occasionally, this could incur the loss of stock of another item in your
order during the waiting period.
* "Wait for Replenishment" is not available for items that are discontinued or not set to be restocked.
What Is The Restocking Period For Backorder (BO) Items?
Items are first-come/first-served basis. Our restocking period may vary based on demands and on our
suppliers. Most items are typically replenished within 30 days, but there is no guarantee.
The restocking time of the backorder item may also be checked on the website (this is shown in items on a specific page). Please see the example screenshot: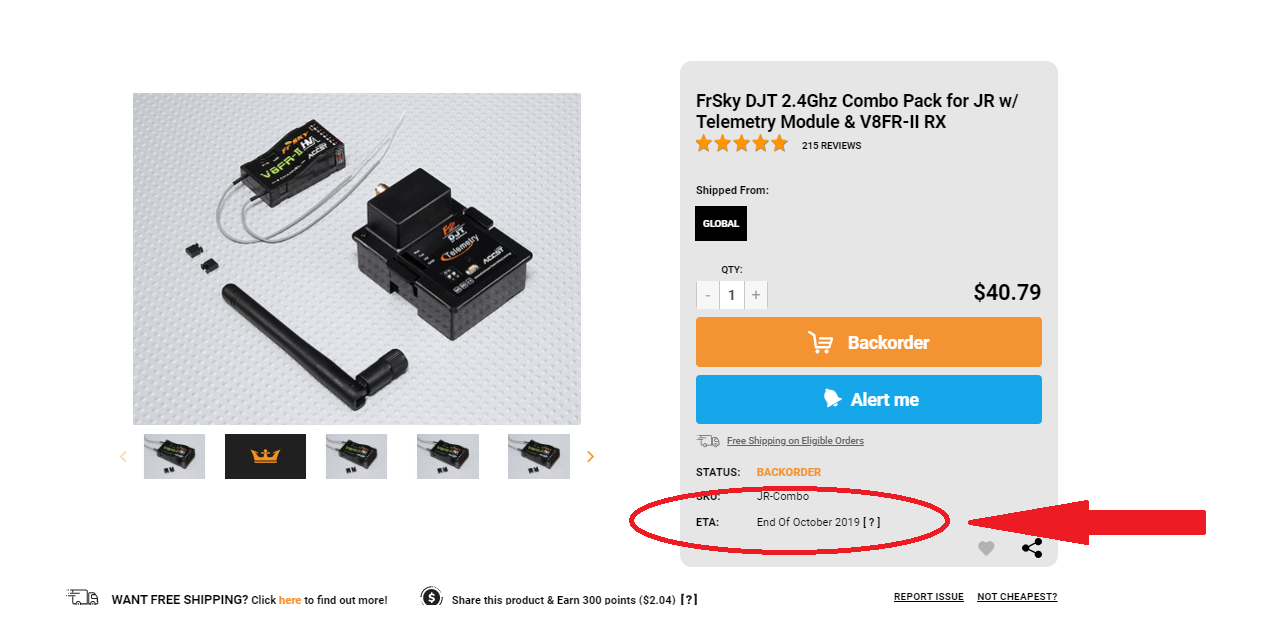 How Can I Know When a Product is Back-in-Stock?
You can be notified when a product(s) is back in stock by simply signing up to receive Back-in-Stock notification emails by first clicking on the "Alert Me" button on the product page with your out-of-stock product.
To Receive Back-in-Stock notification email(s):
1. Log in to your HobbyKing account. Then go to the product that you would like to receive the Back-in-Stock notification emails.
2. Click the "Alert Me" button so you will be notified of the restocking time of the backorder item.
If the Item is showing BACKORDER, you may also choose to order the item in advance to have the next stock reserved for you.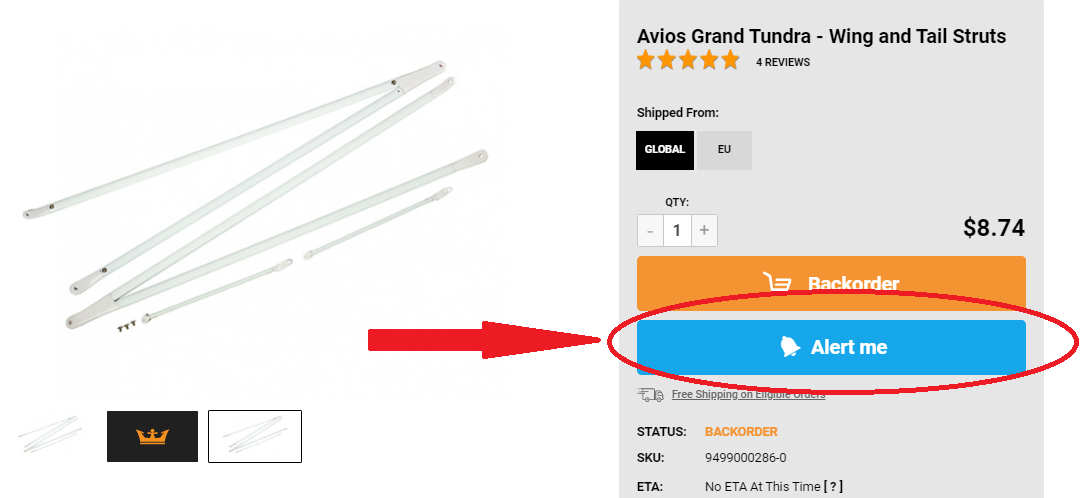 3. Select your preferred warehouse and enter your email for receiving the back-in-stock email(s).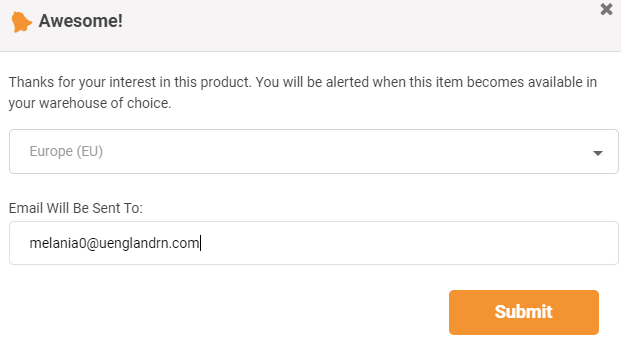 It is highly recommended that you select a warehouse that is closest to your delivery address.
4. After confirming the "Alert Me" notification, you can repeat this process to add more products you would like to receive a notification.
5. You will then receive the back-in-stock email with the products you've selected for the notification email once they are restocked.
** If you need further assistance, click HERE to CONTACT US.