If you have received the email notification of the BK / unavailable items in your order, that means items were deemed out of stock while warehouse was picking order;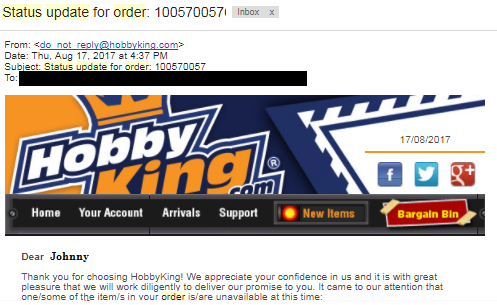 You have the following options to respond to backorder items:
Cancel backorder items

: We will remove the backorder (BK) items and ship the remaining available products out to you.



Cancel the entire order

: We will cancel the entire order from that warehouse for immediate store credit or a money refund (5-7 days).


You can

choose to wait

for the BK item to restock, No items will be picked or sent until BK item is available. Be advised that occasionally, this could incur the loss of stock of another item in your order during the waiting period. 
* "Wait for Replenishment" not available for items that are discontinued or not set to be restocked.
** If you need further assistance, click HERE to CONTACT US.